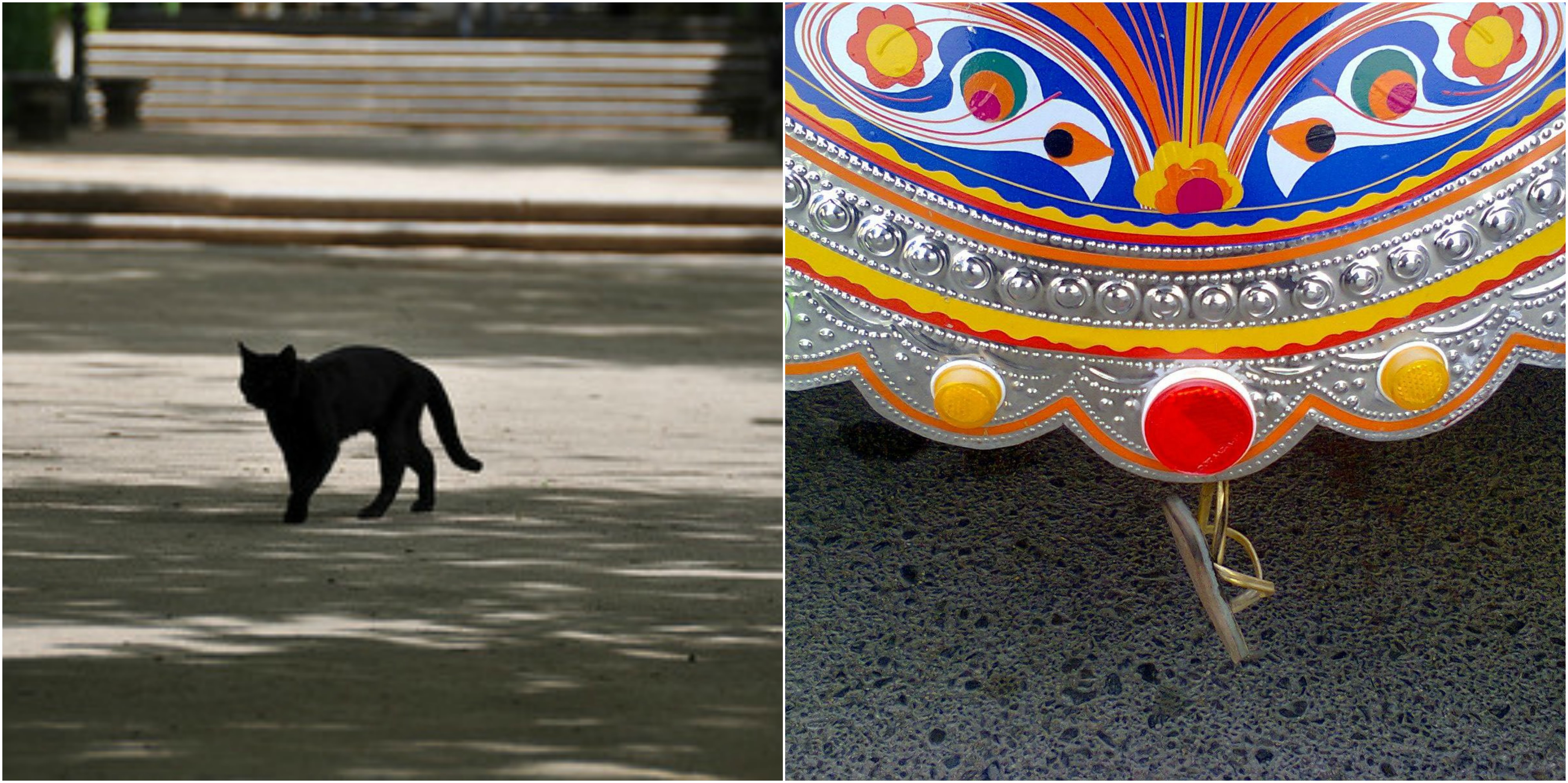 Margarita Alexandrova
08.10.2015
Why you can not give hours: omens and superstitions
Many have probably heard that it is impossible to give a watch, especially to a loved one. Why did this superstition arise and what to do if the watch was still presented?
There are two main versions why you can not give a watch. According to the first hand of the watch, they resemble a pointed object, and it is not recommended to present it as a gift: it is enough to remember how much trouble the presented forks or knives bring. It is believed that such gifts can attract failure, which will certainly affect the person to whom the gift was intended. It is also impossible to give spirits to those close to you, it is believed that this "cuts" friendship and relationships.
The second version of omens about the clock came from the countries of the East. So, in China, it is believed that this is a symbol of the dead time, and as a gift, the clock symbolizes an invitation to a funeral. In the European interpretation, this sign is interpreted in a somewhat relaxed form: for example, it is believed that the clock presented to a loved one counts down to separation from your loved one, and the parting will happen forever.
The Japanese also consider this object a symbol of imminent death, and a gift with a clock supposedly means a deliberate wish for evil. Slavs are not so categorical, but they also consider watches not to be the best gift. For example, some people think that they will bring pain and emptiness to life, and lovers will certainly part. There is a sign that giving a watch means giving a part of your life to another.
Watch as a gift to a loved one - to give or not?
Many people claim that after one of the couples gave a watch to another, this led to parting. Or, in a pair where quarrels have never been before, disagreements and mutual reproaches suddenly began.
It is not recommended to give a clock for birthdays. On this day, many people are prone to melancholy and their mood can ruin anything. If you donate a subject whose value can be interpreted in different ways, the gloomy mood of the birthday boy is practically guaranteed.
Even a non-superstitious person may be upset by such a gift, which vividly reminds of how the hands of a clock tick. For this reason, it is better not to give the watch to the elderly or those who are experiencing grief or serious illness.
Gave a clock: what to do?
The most rational advice in this case is not to be upset. First, because far from all people are superstitious, which means that, most likely, the giver has no double intent even in thoughts. Secondly, a person could not even be aware of the existing signs associated with the watch.
Accept the gift and sincerely thank the giver, because he put a piece of himself in it, thought about what to give and how to present his surprise. And the slightest displeasure on your face can upset a person.
If you unconditionally believe in omens and superstitions, you can simply redeem your gift. After all, something bad can occur from the gift, but not from the purchase, right?
If in doubt, take the watch or not, just buy it. No, it is not at all about making you pay the check right away; a symbolic payment in the form of several coins will be enough. Trying to pay off with paper bills, especially of a higher denomination, you nullify the act of giving and even offend a person.
And another thing: all the rituals of the outposts work best with coins. So just give the donor a handful of coins in exchange for a gift, thank and repay with a tasty treat and a warm welcome.
Watch as a gift - who to present?
In fact, you can give a watch to anyone: it is a beautiful, stylish and very useful gift. And the matter is not at all in the hours or symbols that people see in this subject, it's a matter of superstitions that do not have any scientific evidence. A reasonable person will be truly happy with such a gift, and the superstitious will see something negative, even in the simplest trinket.
The watch will be a great token to the person who collects expensive and exclusive models. You can buy them for status, business men, boss, father or husband. Elegant jewelry watch will appeal to a woman of any age.
Such a gift is also useful to the avid traveler - waterproof shockproof models with a set of additional functions will be very useful always and everywhere.
As you can see, the watch is a good and practical gift. The most important thing is to ignore what people are saying. What matters is what value you put into the gift yourself: if you focus on the bad, most likely something negative will happen in your life, and if you sincerely rejoice, it means that this thing will last for many years and will bring good luck and positive emotions.
Take it to yourself, tell your friends!
Read also on our website:
Should I believe in omens?
Signs and superstitions - a fairly common phenomenon among the general population. Thus, many people try to calm down and throw off the burden of responsibility for past or upcoming events. Well, what if omens really exist, and we need to follow them? Let's get a look.
What really itchy nose?
Many do not even notice how susceptible they are to superstition, and certain events in life are attributed to the fact that, for example, their nose has suddenly begun to comb. But we laid everything out on the shelves and found out why the nose is scratched according to prejudices, and what problems in the body can actually cause itching in the nose.
How to determine the sex of the child according to national signs
Almost all parents want to determine the sex of the child. True, there are those who prefer to leave it in secret and find out whether their son or daughter is already in fact. Nevertheless, simple and humorous methods of determining the sex of a child are quite popular. We will talk about them.
People signs about the weather: how to recognize them?
Folk omens about the weather are interesting and fascinating. Observing nature, it is easy to determine what the crop will be, what to expect from the weather in the coming days or even in the coming season. You will need a little care and knowledge, and we will tell you how to learn to hear nature.
Feng Shui in the apartment: what brings good luck?
Feng Shui in the apartment to comply is a snap. The main rule is the absence of cluttered places and poorly lit corners. If you want to bring good luck, prosperity and happiness into the house, find out what basic rules of Feng Shui exist. In fact, to observe them is easy and simple!
Careful gifts: what can not be given and why?
Gifts are a sign of sympathy and respect. Many people like to give presents more than receive them. But some things, such as knives, mirrors and watches, are wary because they are considered to carry a secret meaning. What can not be given and why?
Catch happiness: what signs foreshadow good luck?
In the people there are many will, according to which you promise success.In order not to miss something positive in your life, we recommend that you familiarize yourself with a list of pleasant superstitions that will help you to find out exactly when luck lies in you.
Bad omens - how not to make your own superstitions come true
Many people sincerely believe in omens and constantly notice them. The surest way to avoid trouble is to not pay attention to any signs. But what if you truly believe in them? Read our tips on how to neutralize bad omens.
Related news