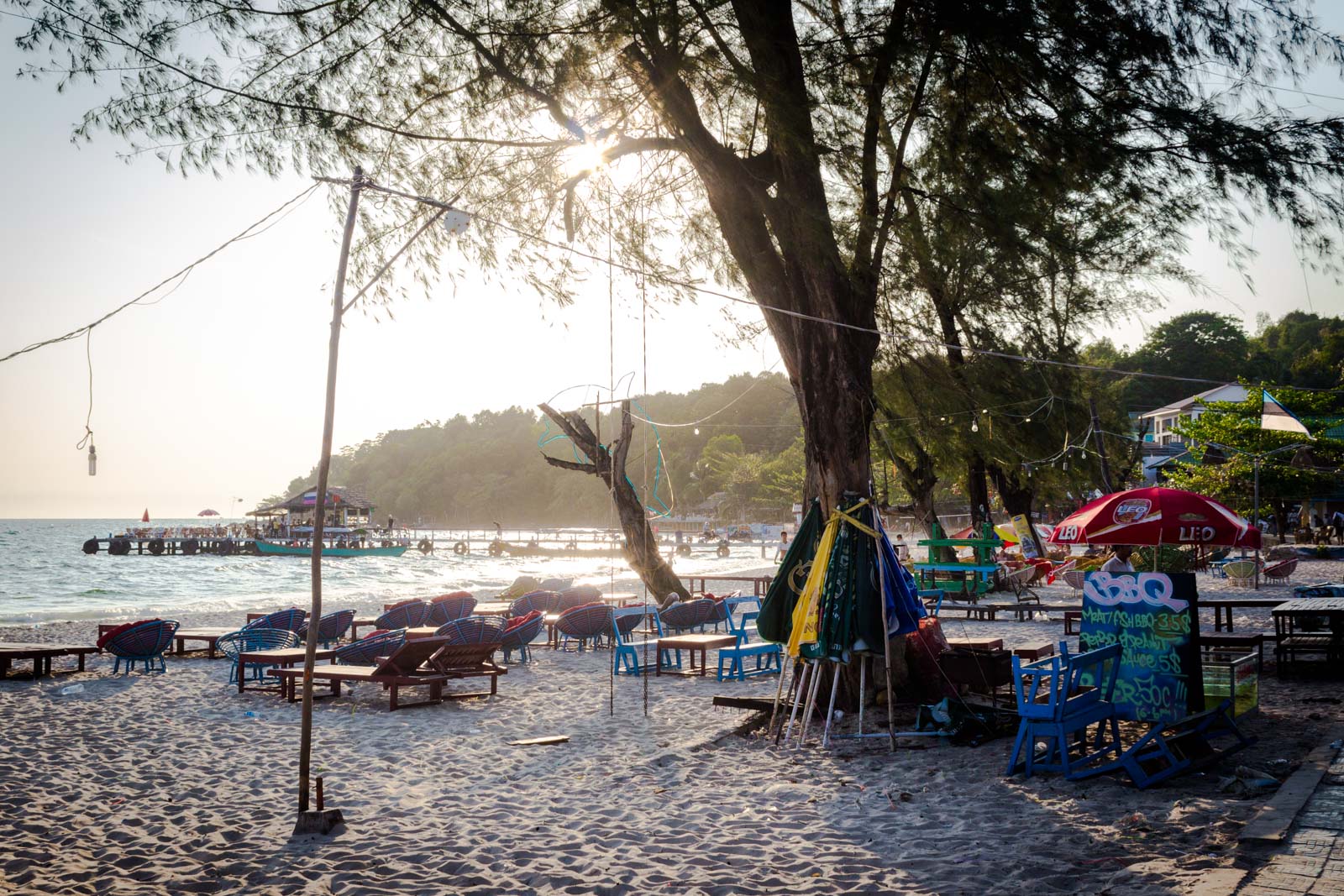 Ten no in Cambodia
The Kingdom of Cambodia is one of the oldest states in the world, founded in the 6th century in the territory of the country by the Khmers. More recently, Cambodia was closed to tourists, and now annually attracts millions of foreigners from all continents. This small but amazing country has its own traditions and customs, which tourists should know about.
Walking through the forests of cambodia
Cambodia is one of the most mined countries in the world. According to the international organization Human Rights Watch, in 1995 there were about 10 million mines in the country, which is 55 charges of various sizes per square kilometer. Mines remained from the time of the Civil War, unleashed between the government of the country and the communist forces from 1967 to 1975. It is not possible to clear them all, since it takes from $ 300 to $ 1000 to dispose of one mine. So you should not go on a picnic in the Cambodian forests, and in the countryside should follow the paved trails and roads.
Give gifts in white packaging
White is considered the color of mourning,so you should not give gifts in the appropriate color scheme, and you shouldn't pack them in white paper either - Cambodians might think that you want a bad birthday person.
Give money to children
Cambodia is still a rather poor country, so you can meet little beggars here almost everywhere, especially in tourist places. They often do this not on their own, but at the insistence of their parents, therefore, giving money to children, you leave them to work on the street, instead of allowing them to study at school at this time. If you really want to help them, you can contact one of the charitable organizations that help these children get an education. One of them is Friends International, on its website you can learn how to help children, and if you want to make a donation.
Touch cambodian head
This part of the body is sacred. According to religious customs, it is the human soul that lives in the head, and touching the head can disturb it. If you accidentally touched the head of a Cambodian, you should immediately apologize. And in general, watch your hands - they don't like physical intimacy.
Go to the temple in shoes and headgear
Before you go to the temple, do not forget to take off your shoes and headgear. Residents of Cambodia are convinced that with shoes in the sacred temple is brought dirt. In addition, shoes should be removed before entering the Cambodian's house. It is noteworthy that you can go barefoot into any house, even if you have walked the earth like this before.
Guide your legs towards the Cambodian
The legs of this nation are considered the dirtiest part of the body, therefore, the limbs accidentally directed towards the Cambodian may be perceived as a terrible disrespect for the other party. (In our culture, this is equivalent to almost spitting in the face.) Fortunately, incidents usually do not happen.
Stay Alone with Other Children
In Cambodia, thousands of cases of pedophilia are recorded every year, which is why being alone with a child can be perceived as an attempt at harassment. It is recommended to stay with children in the presence of at least one adult. It is worth noting that they do not stand on ceremony with pedophiles in this country and simply kill at the first opportunity without any court and police.
Sit in a lotus position
If you find yourself visiting a Cambodian family and you are invited to the table, then it is likely that all family members will sit on the floor.For a European, the situation is not very familiar, and everyone adapts as it can, but you should not sit in the lotus position: this position is considered to be a rather rude gesture and can be perceived as disrespect for family members (for us, this is equivalent to would not hesitate to blow his nose at the table). You can sit down, bending your legs under you or a little sideways, bending your knees.
Make noise while eating
In Cambodia, as in Russia, there is an unwritten rule: "When I eat, I am deaf and dumb," therefore speaking here while eating is considered a bad form here. Worse, if you take a sip of traditional fish soup (one of the most popular dishes in the country), you will knock the spoon loudly: this is terrible moveton, unforgivable rudeness, lack of culture, etc. In general, do not knock, eat silently.
Leave the rice on the back
If you are treated to lunch or dinner, then you should seriously consider the size of the portion, because leaving food on a plate (especially if it is rice) is not accepted here. This will be perceived as disrespect for others and contempt for the religion and traditions of this country.

Related news