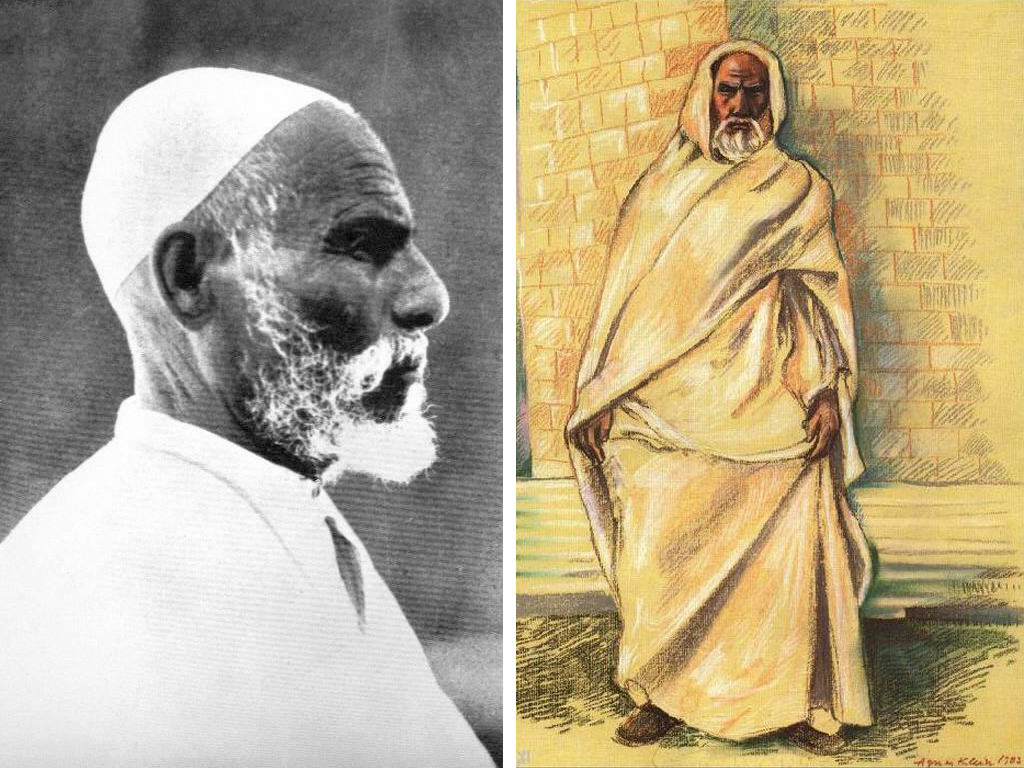 Omar al – Mukhtar, September 15, 1931, Liktorum Palace, Benghazi, Libya
Omar al Mukhtar was captured after being wounded on September 11, 1931. By that time he was already an elderly man, he was 70 years old.
In his youth, received a religious education, became a sheikh of the Dervish Order of the Senusits.
He devoted almost all his life to the struggle, first with the French, then with the Italians for Cyrenaica (eastern region of Libya).
The main opponent of Omar al-Mukhtar was the Italian General Rodolfo Graziani, who was the only marshal who remained loyal to Mussolini.
On September 16, 1931, Omar al-Mukhtar was hanged in a military camp near the town of Solukh.
In 1981, about al-Mukhtar was filmed "The Lion of the Desert".
Once, Muammar Gaddafi brought with him 80-year-old son Omar al-Mukhtar to Italy. At the same time, at the Rome airport, Gaddafi descended from the plane in a military uniform, on the right side of which there was a photo depicting the arrest of Omar al-Mukhtar by Italian soldiers.
Related news

Omar al – Mukhtar, September 15, 1931, Liktorum Palace, Benghazi, Libya
Omar al – Mukhtar, September 15, 1931, Liktorum Palace, Benghazi, Libya
Omar al – Mukhtar, September 15, 1931, Liktorum Palace, Benghazi, Libya
Omar al – Mukhtar, September 15, 1931, Liktorum Palace, Benghazi, Libya
Omar al – Mukhtar, September 15, 1931, Liktorum Palace, Benghazi, Libya