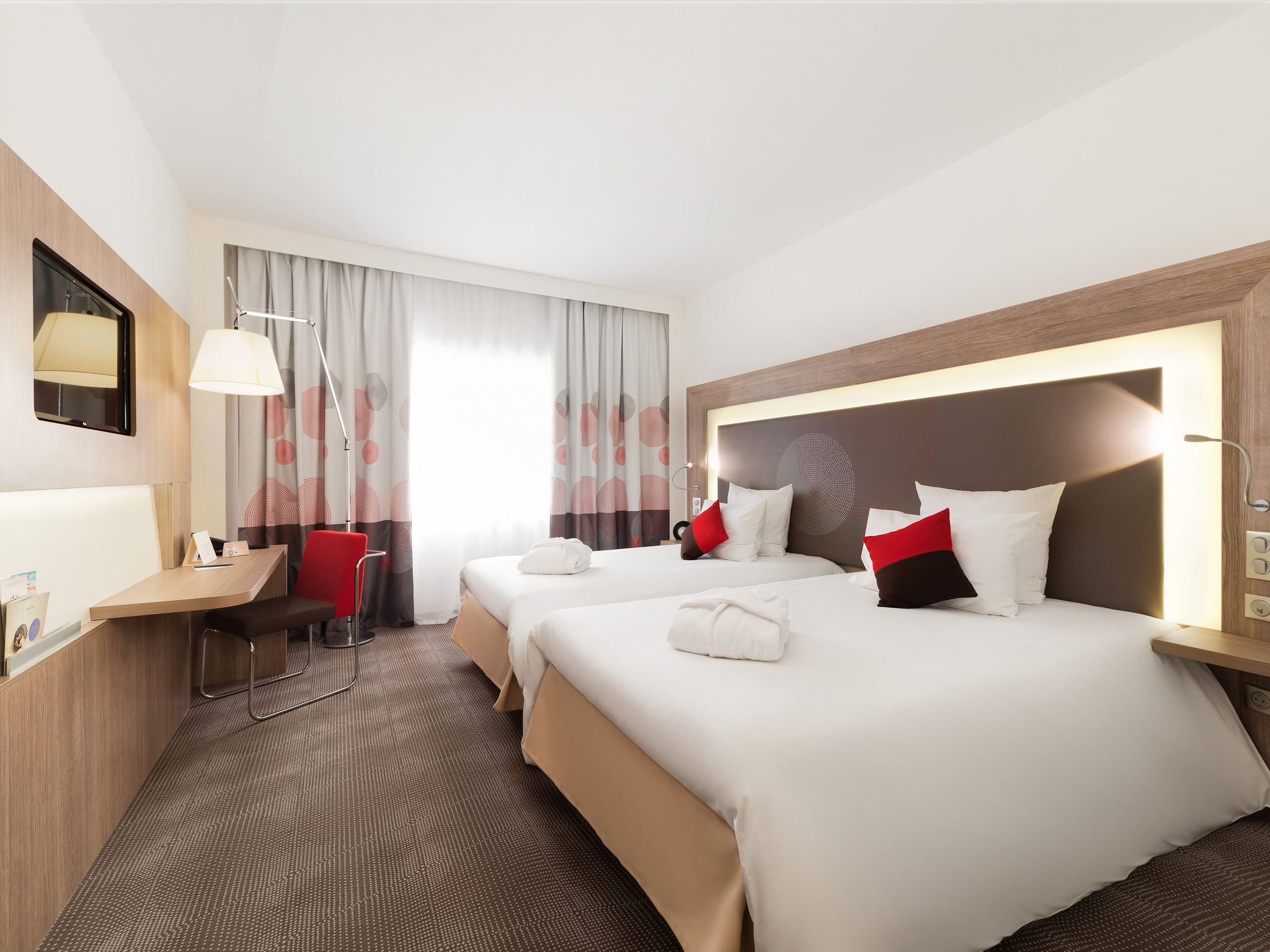 Novotel Hotel in Sheremetyevo
As soon as the guest crosses the threshold of the hotel"Novotel" in Sheremetyevo, street anxiety and hum instantly disappear. The hotel is located very close to Sheremetyevo Airport. The huge building attracts the look of the original facade, executed in a modern style. The interior of rooms, hall and restaurant is thought over to trifles, after all the hotel receives visitors from different corners of the planet. High-level service, modernly equipped rooms, a varied menu of the restaurant and bar await travelers in Novotel in Sheremetyevo.
Guestrooms
The hotel has 493 comfortable rooms, whichequipped with LCD TV, safe, iron and ironing board, as well as a pay-per-view minibar. The spacious rooms have high sound and heat insulation properties. For convenience, guests can use the free WI-FI.
Standard rooms are cozy and clean roomswith comfortable beds. Hotel guests are offered chilled water, and if desired, you can order tea or coffee in the room. Bathrobe and slippers are available.
Superior rooms feature beddingbigger size. Also in the rooms there are small sofas, and in the work area there is a computer desk. For a certain price, you can order a special crib for the child. The bathroom has all toiletries, clean towels, bathrobe and slippers. Each bathroom has a hairdryer and a mirror.
Deluxe rooms are the largest in size rooms incomparison with others. The room consists of several rooms that perfectly zoned space. The suite has the necessary utensils, as well as a Nespresso coffee machine and a kettle for self-catering drinks. For comfortable living in the room there is an alarm clock, air conditioning.
Halls for conferences and celebrations
Hotel Novotel in Sheremetyevo has 6conference rooms that allow you to hold meetings, corporate meetings and banquets. The halls are equipped with the latest audio and video equipment. Novotel hotel in Sheremetyevo offers such services: high speed internet, printing and copying of documents, simultaneous translation for foreign guests, services of the loader, screen and slide projector.
The services
For the safety of Novotel visitorsthe room, regardless of the category of convenience, is equipped with doors with locks with a rotary handle, sprinklers, eyes, and rooms - with a fire-fighting system and emergency exits lighting. The hotel has 24-hour room security.
In the restaurant "Novotel" in Sheremetyevo, you canbook a table in advance. If you wish, guests can try food in the room. The hotel has its own modern equipped gym, sauna and a large swimming pool.
Related news