Hitchhiking on the planet
34-year-old Anna Bakran single-handedly hitchhiked 25 countries - from her native Croatia to the island of Bora Bora in French Polynesia. On the way she spent three years and eight months. Women were brought in cars, trucks, motorcycles, ferries, sailing boats, fishing boats and even a helicopter, and in Kyrgyzstan she straddled a horse. Anna slept in temples, on a carpet in mosques, in parks and houses of local residents. Several times she could suffer from drivers, but everything worked out.
Travel route
Anna on a boat heading from the Polynesian island of Maupiti to Bora Bora.
In 2013, Anna quit her Internet marketing company and challenged herself to travel around the world, spending as little money as possible. She described the journey in a blog. A woman says she was accustomed to "sleep on the go": "On the beaches, at gas stations, in mosques and temples, in cheap motels and in the countless homes of local people who invited me to come in. I am not too picky when I get tired. The main thing is to feel safe. "
The beginning of the journey, southern Croatia.
During the trip, Anna slept on the floor with 63 orphaned children in Thailand, on the millionaire's yacht in Montenegrin Porto Montenegro and even under a tree in the Turkish park Taksim-Gezi at the very time when there were protests.
Mountain on the island of Raiatea in French Polynesia.
When Anna arrived in Australia, it was so cold there that she had to catch the car in a sleeping bag.
Anna traveled almost for free: "I had to pay only a few times. For example, border guards in Turkmenistan and China did not allow me to pass between two checkpoints to enter the country until I paid for the border bus. "
At first, she used to catch cars with the company, but then she dared to do it alone: ​​"I promised myself that I wouldn't do this, but that was how the cars stopped much faster, and the locals were more willing to help me." Of course, for these amenities had to pay the security.
"I used to be stuck on the road, the devil knows where or in delicate situations with men. I was suddenly shown a member, touched by my knees or not let out of the car. But I never suffered, because I remained calm and talked to the drivers - sometimes I threatened them with pepper spray.
I don't think they were bad men.Probably, they just made the wrong conclusions from the fact that I am a woman and hitchhiking alone. I hope they will learn from their mistakes. None of such an incident prevented me from hitchhiking, and 99% of the trips were just perfect. "
In Iran and other Muslim countries, Anna had the most problems with the men he met.
But Anna claims that at the same time, it was in this part of the world that they showed "incredible hospitality and kindness": "I will never forget how we traveled with an Iranian and a British Pakistani. Every time we stayed on the road at night, we needed to find a mosque for the night. We behaved respectfully and slept only on the carpet, where the locals put their shoes on. In turn, when they came to pray before dawn, they never woke us up or chased us. "
Pamukkale, Western Turkey.
Pamukkale is known for its thermal springs and magnificent white slopes.
Maupiti Island
The photo on the left was taken in Kyrgyzstan, on the right - in Singapore.
The tribe on the island of Pentecost (part of the Republic of Vanuatu).
Anna's longest journey lasted seven months - it was a road from Malaysia to Australia by boat.She joined the crew after learning that the Australian captain needed a crew to get home. "I was looking for a boat to get to Australia, so we were directly made for each other."
From Australia, Anna flew by helicopter. Here's how she managed it: "I applied to a charter company in Western Australia and told them about myself. Looking at the path that I had taken, they agreed to throw me up. I just had to wait until there was a place. 45 minutes is nothing compared to the hours that I usually spent on the road.
Anna plans to return to French Polynesia and drive around Tuamotu and the Marquis Islands, and there to write memoirs about her journey.
Related news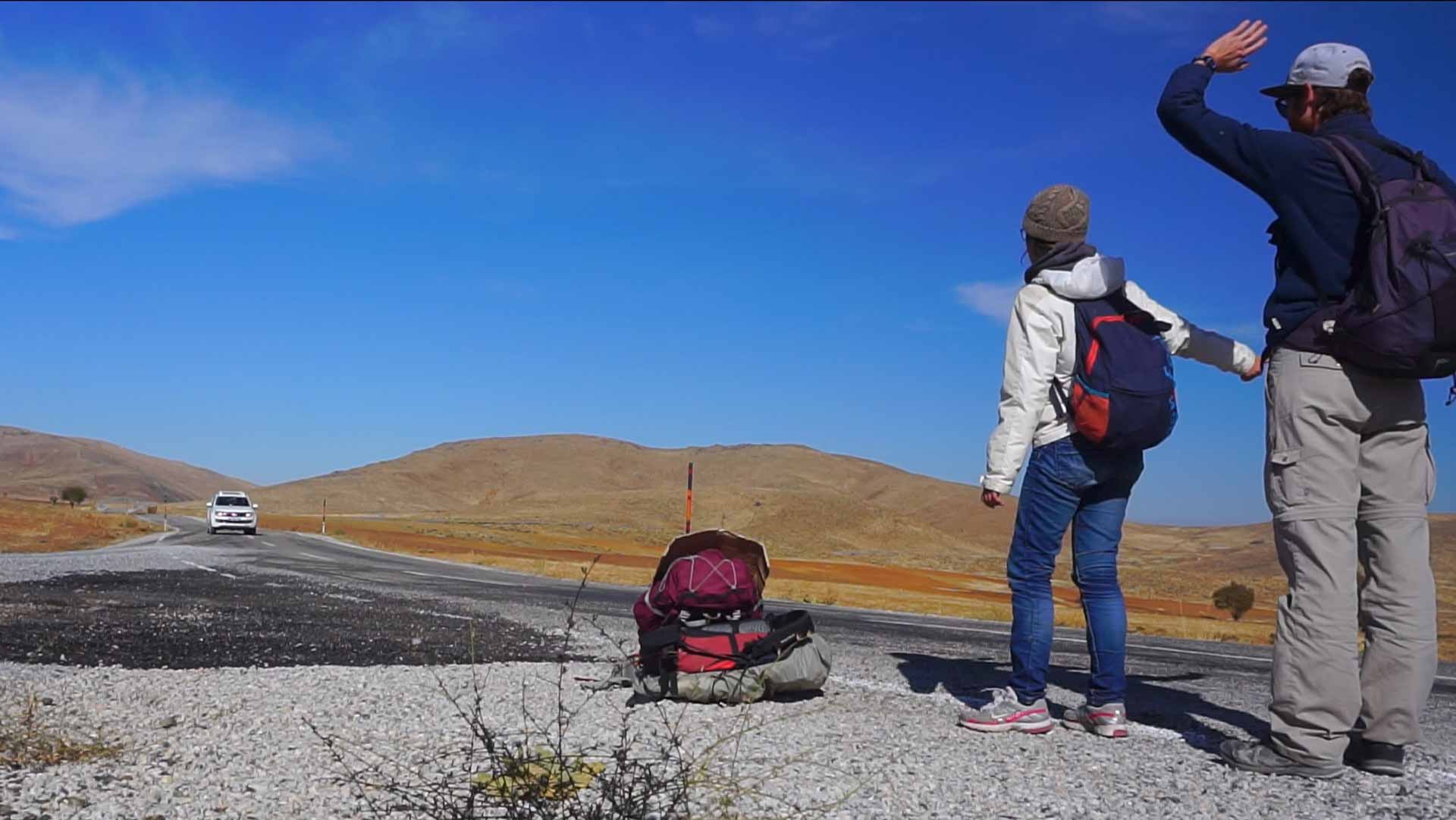 Hitchhiking on the planet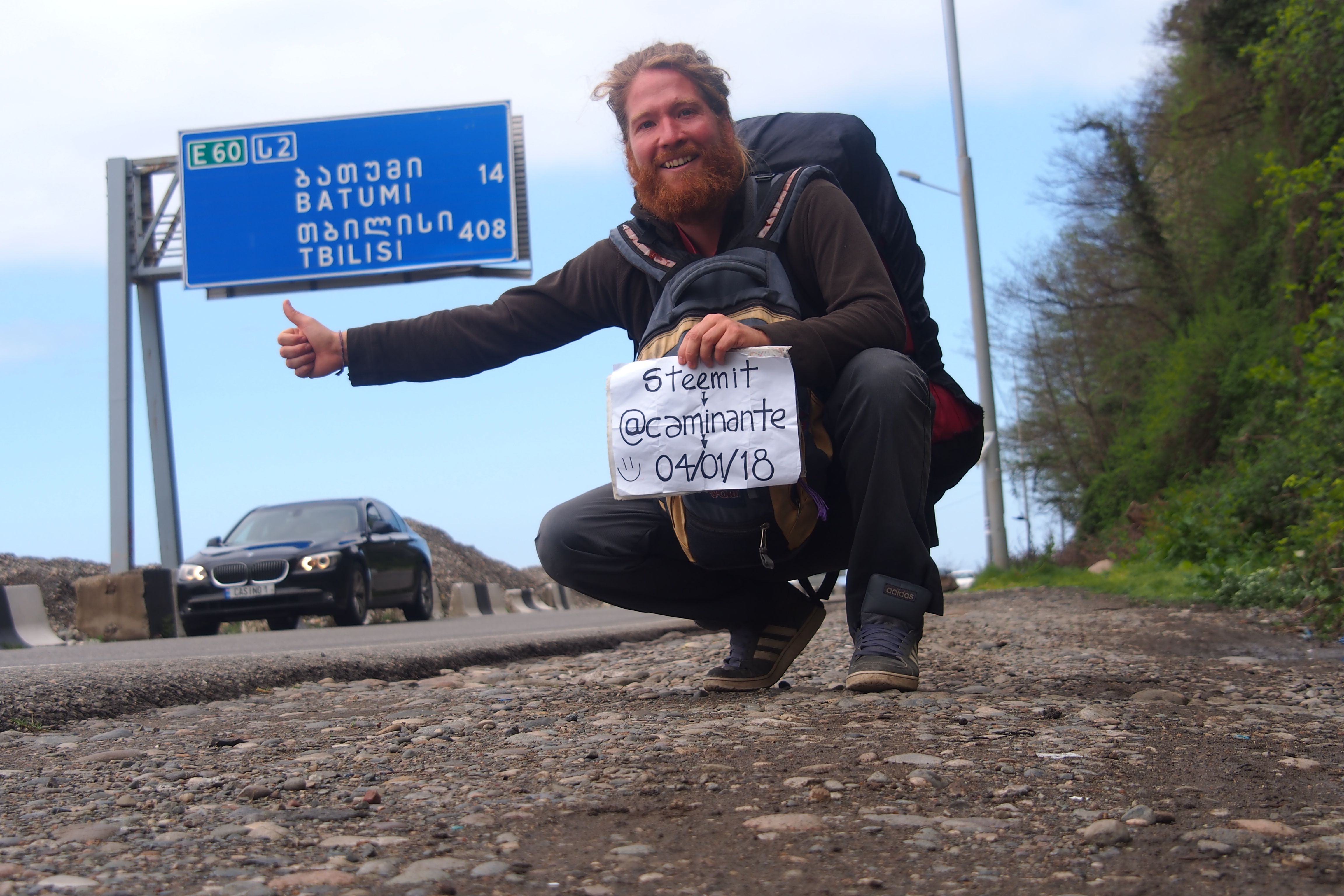 Hitchhiking on the planet
Hitchhiking on the planet
Hitchhiking on the planet
Hitchhiking on the planet