Halloween: Should I Ban? (Poll)
Regional ministries of education do not recommend celebrating Halloween in Russian schools. But there is no official ban on this holiday. The network offers scripts for "school Halloween", and in stores there are stands with holiday attributes. Should I prohibit the celebration of Halloween and what alternative to offer children? Answer Orthodox, Catholics and Muslims.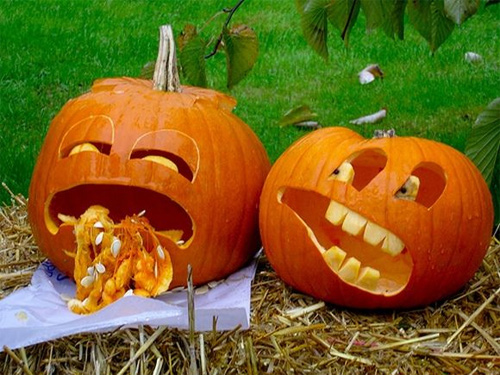 Photo: Cherkasy truth
, cleric of the temple of the Forty Martyrs of Sebaste at Novospassky Bridge, chief editor of the journal "Heir", confessor of the youth organization "Young Russia", father of nine children:
Replace Halloween with Christmas carols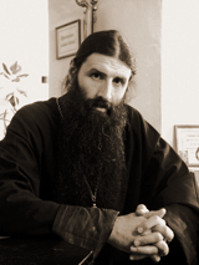 Halloween is quiet with us, there are no official celebrations. Although last year I met in my neighborhood a company of children of the age of 10, who went into apartments and, to put it in our way, caroling. They were cute and kind kids who celebrated Halloween so much - I don't know who provoked it.As the Orthodox with the Christmas star go, so they went with a pumpkin, congratulated everyone on Halloween and collected candy.
I joked, seeing that they are not inclined to serious communication - they were joyful, cheerful, and in this situation it made no sense to bring them up seriously. I asked if it was scary to go to the apartments with the demons, probably, I say, and you believe in God, and you wear crosses. They answered: "Yes, we believe, we carry." This conversation took place in which I marked a certain position. But in no case did he do it harshly, aggressively or gloomily. I tried to laugh.
In my opinion, it is not necessary to prohibit directly, "arrest" the organizers, of course. But that it is now prohibited in schools, I strongly welcome. Because one thing is a prescribed, approved holiday, and another is when it is not approved by parents and teachers. This is a normal, adequate attitude to the holiday. The school should celebrate public holidays. Of course, at the initiative of the parent committees, at the class level, you can celebrate anything, like birthdays, for example. But in no case should it be so that the school administration arranges actions on this occasion, actions and conducts an information policy.
I cannot offer any serious alternatives to this holiday, simply because I have not thought for a long time about this topic. But what I saw last year, children caroling with a pumpkin, says that our children have a desire to join the active celebration of celebrations, to some kind of action that goes beyond the classroom, the family overlooking the street, into the porches .
In my opinion, it is necessary to revive the Christmas carols, especially since Christmas is a public holiday. And it would be quite possible to arrange a Christmas caroling carols, because the holidays are already ending at this time. But, of course, in the Christian way, and not in the pagan. And there is already experience, at least in Orthodox schools. This allows you to join in the holiday, learning the carols, I think it would be very cool.
,Abbot of the Church of the Holy New Martyrs and Confessors of Russia in Butovo:
No handshake to the enemy of the human race is so easy for a person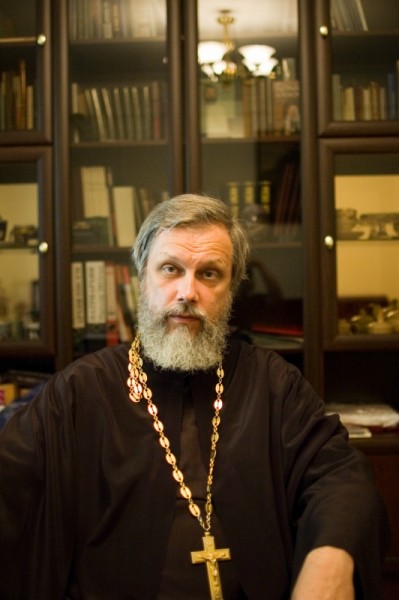 Prot. Cyril Caleda
My opinion is that this "holiday" in any case can not be celebrated. The roots of this action go to pagan culture, and not just to paganism, but to cult, to put it mildly and gently,unkind gods.
It is known that no handshake to the enemy of the human race is so easy for a person. And even seemingly "innocent", celebrating such holidays without any special thought, buying pumpkins with carved eyes, arranging dances in costumes of witches, vampires and other evil spirits, in fact, people participate in pagan action.
It is surprising that our people so easily succumbed, becoming hard to adopt a tradition alien to them, whereas they have their own deep culture of holidays, which includes not only participation in worship services, in purely religious, ceremonial events.
Russian holidays, including religious ones, were always accompanied by the most diverse forms of celebrating them. There were fairs, folk festivals, and home festivals ... Why do we need to learn something else, besides of extremely dubious content ?! Unclear.
All this looks especially sad on the background of the fact that mass preparations for the pagan Halloween holiday take place on October 30, the Day of the Political Prisoner, when we should all remember the many victims of the system that was in our country in the 20th century.
In the preparation of events, in the events dedicated to the memory of millions of these people, very few citizens of the country participate. The fact that instead of thinking about preserving the memory of millions of victims, people are preparing for a pagan holiday, speaks of the terrible spiritual condition of our people.
, the abbot of the Church of Cosmas and Damian on Maroseika, the father of seven children:
Halloween - a betrayal of the memory of All Saints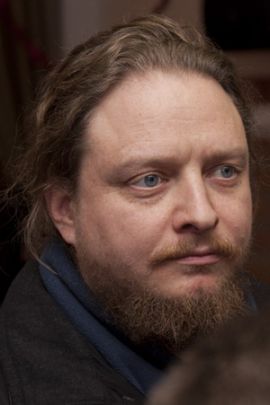 Prot. Theodore Borodin
I think Halloween is extremely unhealthy in our society. After all, this is not just some kind of carnival disguise, but disguise as an evil spirit. This is the main danger. When a person begins to play with demons, not even knowing what is really going on? He opens the soul to their influence, imperceptiblyhe becomes like them.
I think it is not necessary to say that a Christian should not categorically come into contact with such phenomena.
In addition, Halloween is a betrayal of the memory of All Saints. The day after Halloween, the Catholics celebrate All Saints Day. But gradually, ceremonies depicting the expulsion of demons as holy, as it was originally, turned into a demonstration of the demons themselves and distorted the meaning of the holidays.
This is about the same thing, if, for example, at Christmas, Ukrainian people went and caroling mummers in the Ukrainian villages, and then everyone forgot about Christmas and limited themselves to playing these mummers. And not just mummers in bears or buffoons, but in demons. This is exactly what happened with Halloween.
In America, according to opinion polls, Christmas is perceived by many people as a day of gifts, preceded by shopping days. And many do not know Who was born on this day.
The memory of All Saints is the triumph of the Holy Spirit living in the Church. It is not by chance that we sing "God of Dives in His saints." If we allow our children to celebrate Halloween or themselves to participate in this, what will it lead to? Who will we praise?
Some other holidays that are not characteristic of our tradition and that have come to us recently, maybe not very pleasant to us, can be somehow explained. For example, on Valentine's Day, you can talk about love, love, family, loyalty, focusing on these points.
In Halloween, no excuses, adaptations to our lives can not be found. There is nothing useful for the soul.
,rector of the Church of St. John the Baptist in the village of Ivanovskoye of the Bogorodsky deanery of the Moscow Diocese, teacher:
The devil is very interested in not being believed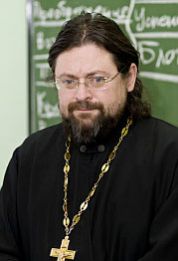 In fact, this "holiday" - outright nonsense. And talking about him is like knocking on an open door, proving that stupidity is stupidity. But, since too many people give in to this nonsense, we have to say.
There is something blasphemous in this "holiday". The fact that he is associated with the Catholic All Saints Day, held on his eve, makes this neighborhood rather strange and ridiculous.
We all realize what the saints are to us, how reverently we treat them. And when suddenly such a ridiculous neighborhood is historically established, nothing but bewilderment and surprise can cause it.
There is some kind of Halloween symbolism with a clearly satanic tinge. Although some are ready to see this as just an innocent joke, it seems to me that you should not flirt with dark forces even as a joke.
In the Orthodox Church, when we baptize a person, we ask to turn him in the direction of the West, to spit and blow on Satan.This is the only relationship that can be to all those forces that, even if jokingly, are remembered in Halloween.
When an evil spirit is commemorated in a similar way, it would seem to be justified to some extent only if people do not believe in all of this, for them everything is a game. But we know that the devil is just very interested in not being believed in him. It is God who wants to be believed.
When dark forces are remembered in a game form, naturally, no one takes it seriously: "We just play like that, but in reality there is nothing". And it really is, and it is clear that any believer should stay away from this kind of "holidays."
But to prohibit Halloween, I think, does not make sense. I am generally against any official prohibitions. Who can officially ban? State? It seems to me that the Church should as little as possible resort to the protection of the state in any matter whatsoever.
And the forbidden fruit - it is always sweeter.
I think that the issue is solved more simply: if the parents are believers, the Orthodox, they can quite say to their children: "You cannot participate in this holiday." And explain why.
Priest Cyril Gorbunov,Director of the Information Service of the Roman Catholic Archdiocese of the Mother of God in Moscow:
It is important not to play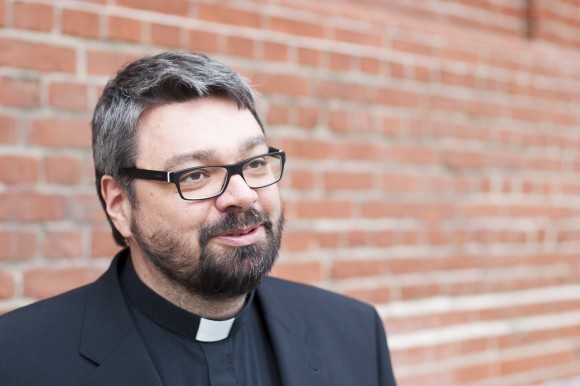 The concern of priests and secular authorities is understandable. Speaking of Halloween, they mean a purely secular festival, which in the West, for example in America, has recently acquired the character of real hysteria. So, last year the Americans spent a fantastic amount of 6.5 billion dollars on clothes and candies for Halloween.
There is a certain form of mass madness, which, as representatives of the Church and public organizations have repeatedly noted, is sometimes not only grotesque, but also ominous.
Although in most cases, of course, we are still talking about innocent entertainment, horror stories that have always been popular with children and adolescents.
As for the position of the Catholic Church: if you look at the situation in the context of the church year, then this celebration has a rationale that not everyone knows.
Expressions from the series appear in the Russian press - "Congratulations on Halloween - All Saints Day". But Halloween is the eve of All Saints Day (this is how this word stands for Evening before All Hallows).It precedes two major church holidays - All Saints Day (November 1) and the Day of Commemoration of all the departed (November 2).
Believers experience this time as a period when our attention is more focused on the invisible. We realize that the world is much larger than we used to think that there is a host of saints who pray for us and contribute to us in this life.
On November 2, we pray for people who have not yet reached the eternal vision of God, who need our prayers in order to pass through this intermediate state to the ultimate goal of their lives. It is clear that these ideas are a normal part of the Christian faith, but these days we reflect on them with particular diligence and depth.
In this context, we can say that Halloween, not being, naturally, a Catholic church holiday, reminds of an important thing: that invisible forces surround us, including such ones that tempt a person, try to harm him. But with God's help, we can defeat them and even laugh at them. After all, we know that in Christ all the demonic, demonic forces have already been defeated.
And this idea of ​​Halloween is actively used by the Catholic Church for catechetical purposes.If, after this secular festival, they come to the temple and pray for the triumph of God and the kingdom of the saints, then surely there is a deep meaning.
A separate question is whether a Christian can put on a mask, a mask of evil power? Traditionally, for example, at Christmas, mysteries are arranged in which some of the participants sometimes have to portray evil spirits - after all, they also play their part in the history of salvation. People who are given the task to appear for a few minutes in such roles admit that because of this they begin to understand more deeply the tragedy of sin and the greatness of God's mercy, the irreversibility of God's victory over the forces of evil.
But there is nothing good when the celebration is divorced from the church and spiritual context and, moreover, is a triumph of superstition. Especially if a person wants for some time to break out of the usual "conventions", to identify with the forces of evil, to be on their side. It may turn out that such "games" will change the personality of a person, his psychology. And this choice begins to be embodied, often against the will of the person himself, in his present, and not the game life.
But, as you know, if you try to prohibit something, it may become even more popular and attractive. So there is no point in direct prohibitions. Yes, in our country it is not about a ban in general, the conversation concerns only celebration in public organizations, for example, in schools.
By the way, several years ago, the media reported that Pope Benedict XVI allegedly personally condemned Halloween. This is not true: it was a statement by a famous Spanish liturgist in an article in L'Osservatore Romano, a newspaper that is considered the official organ of the Holy See. The priest said that Halloween has a pronounced occult and anti-Christian overtones. This is an opinion worth listening to, but, of course, not the teaching of the Church.
Deputy Head of the Council of Muftis of Russia Rushan hazrat Abbyasov:
Instead of Halloween you need to find a holiday that would unite all the children.
Halloween - what is today invented, is artificially brought into our country and is in no way connected with its traditions, which have been shaped over the centuries. But it's difficult to talk about any massive official ban on the "holiday".Still, we live in a secular state. Moreover, we need to understand that this kind of problem should not be solved by religious figures.
On the other hand, as far as we can, we are trying to deal with some manifestations of sin, be it alcoholism, homosexuality, passion for occult practices, and so on. That is, with that which is alien to our creed and is the deception of people, leading them to sin.
You need to be attentive to today's phenomena that promote something unhealthy (and you can't call healthy Halloween attributes). Playing around with evil spirits, even if it is not taken seriously, leads away from faith in the One God. Young people are mistaken in thinking that such celebrations are nothing more than a fun pastime.
And we will try to protect our children (I say this as a father) from this kind of phenomena, so that they themselves understand the "value" of such events that can lead a person off the right path.
It is probably worth thinking about alternatives to Halloween, which is imposed on us. Maybe the Interreligious Council of Russia will be able to find some kind of holiday that would unite our children today, regardless of their religious and national identity.After all, we are all united by our state, from time immemorial we lived and live in good neighborliness, we share a common history. And the good uniting holidays we all really need.
Related news