Dancing forest
The trees are really not growing here. And returning to the car, I realized that I had not heard any sounds. It is possible that there are no birds at all. Locals call this mystical place "Dancing Forest", scientists - an anomalous zone.
The first hundred meters from the road the forest seems completely normal. As they say in the novels, "nothing foretold" ...
First, few people pay attention to the fact that pines are beginning to bend:
Lonely strange trees appear, then they become more and more ...
Some force begins to twist the trees:
And the deeper you go into the forest, the more this strange property manifests itself:
Psychics, feeling a strong energy field, refuse to go further. Only ordinary people reach the "epicenter". Some of them get severe headaches and fatigue, while others - a charge of energy for the whole day.
Any other place like this would have had dozens of legends.
You would be told about the prince and commoner girl, young witches, or just two lovers.
They would surely die and turn into dancing trees in the place where the ring was lost, suicide occurred,An oath of allegiance was given or an incorrect spell was cast during a sorcery dance.
These trees were planted to strengthen the sands of the Curonian Spit, only in 1961. Legends were not born yet. At first, no one paid attention to the strange growth of young pines. Years later, the anomaly became apparent ...
Something inexplicable torments the trunks, the trees seem to writhe in pain.
Pines are coiled, twisted into rings and break, changing growth in completely unexpected directions:
Despite the apparent abnormality of the trees, tourists find it useful for their health and good luck to crawl through the rings.
The cause of the anomalous tree structure has not yet been established. There are many versions, from the larvae of butterflies to the work of the sabotage department of the German glider school.
As for the most plausible version, I consider "turbulent energy turn" - in the places of contact between two matters connecting parallel worlds, a portal opens to a matrix of spirits, the energy rings of which force trees to bend.
Related news
Dancing forest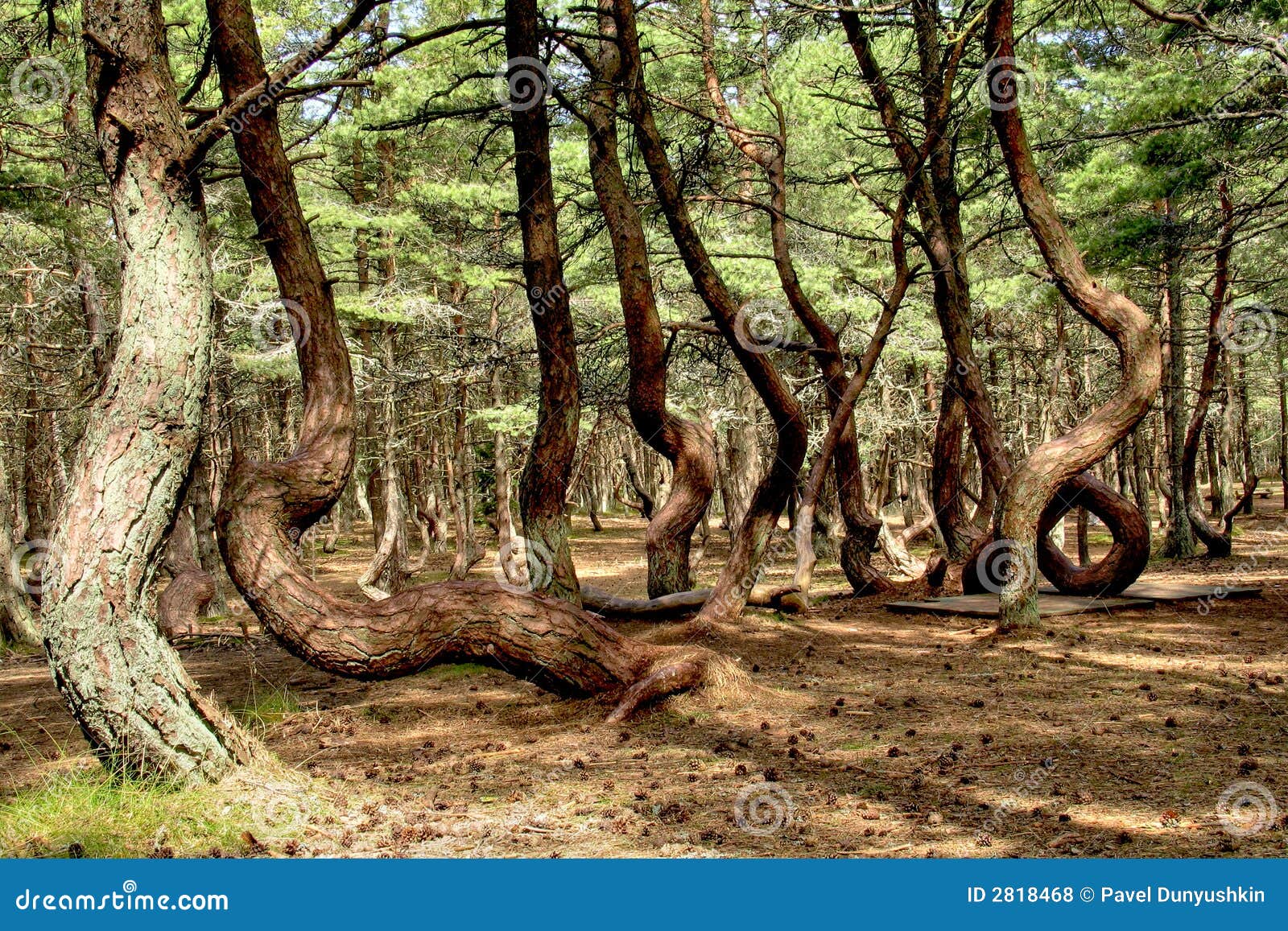 Dancing forest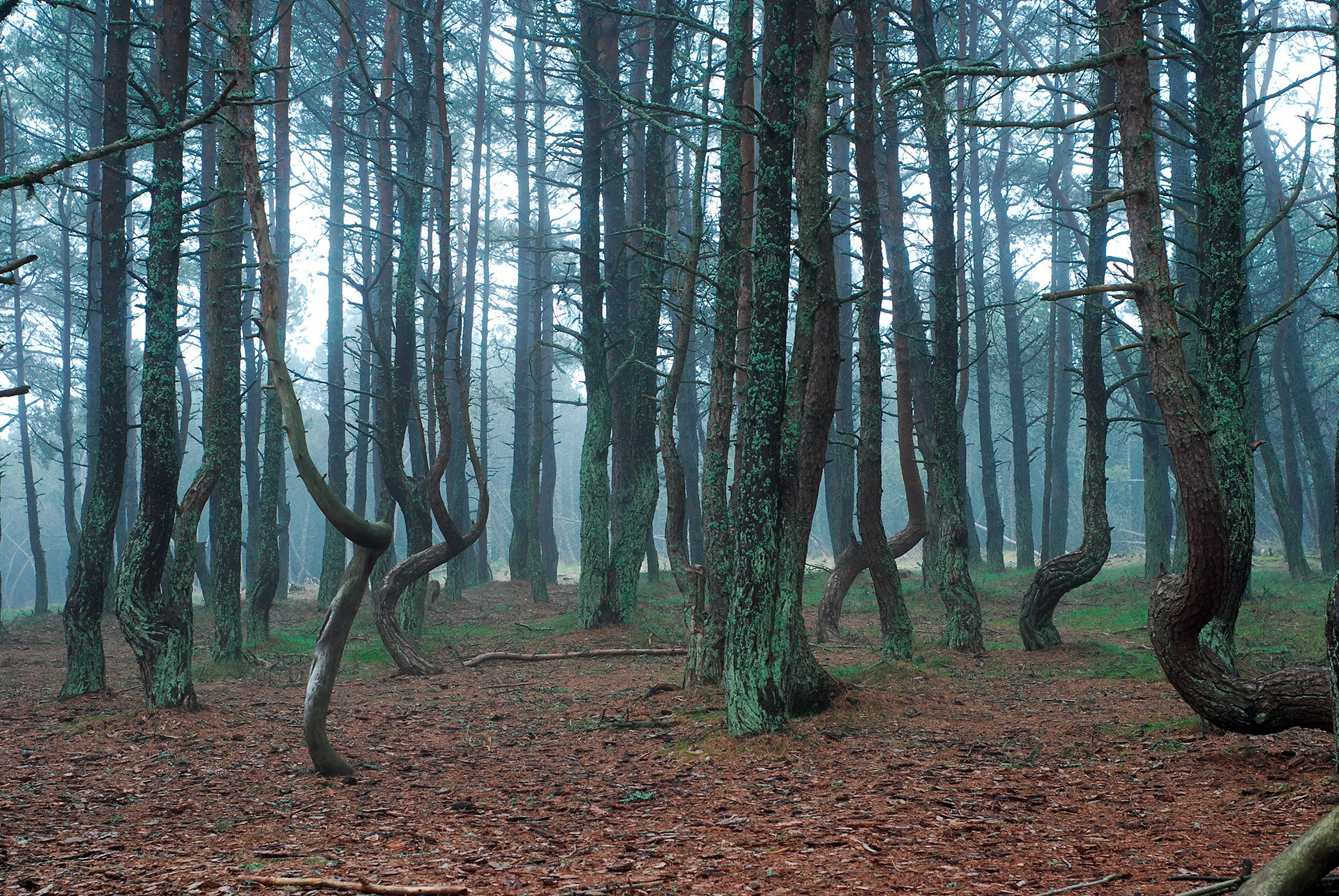 Dancing forest
Dancing forest
Dancing forest