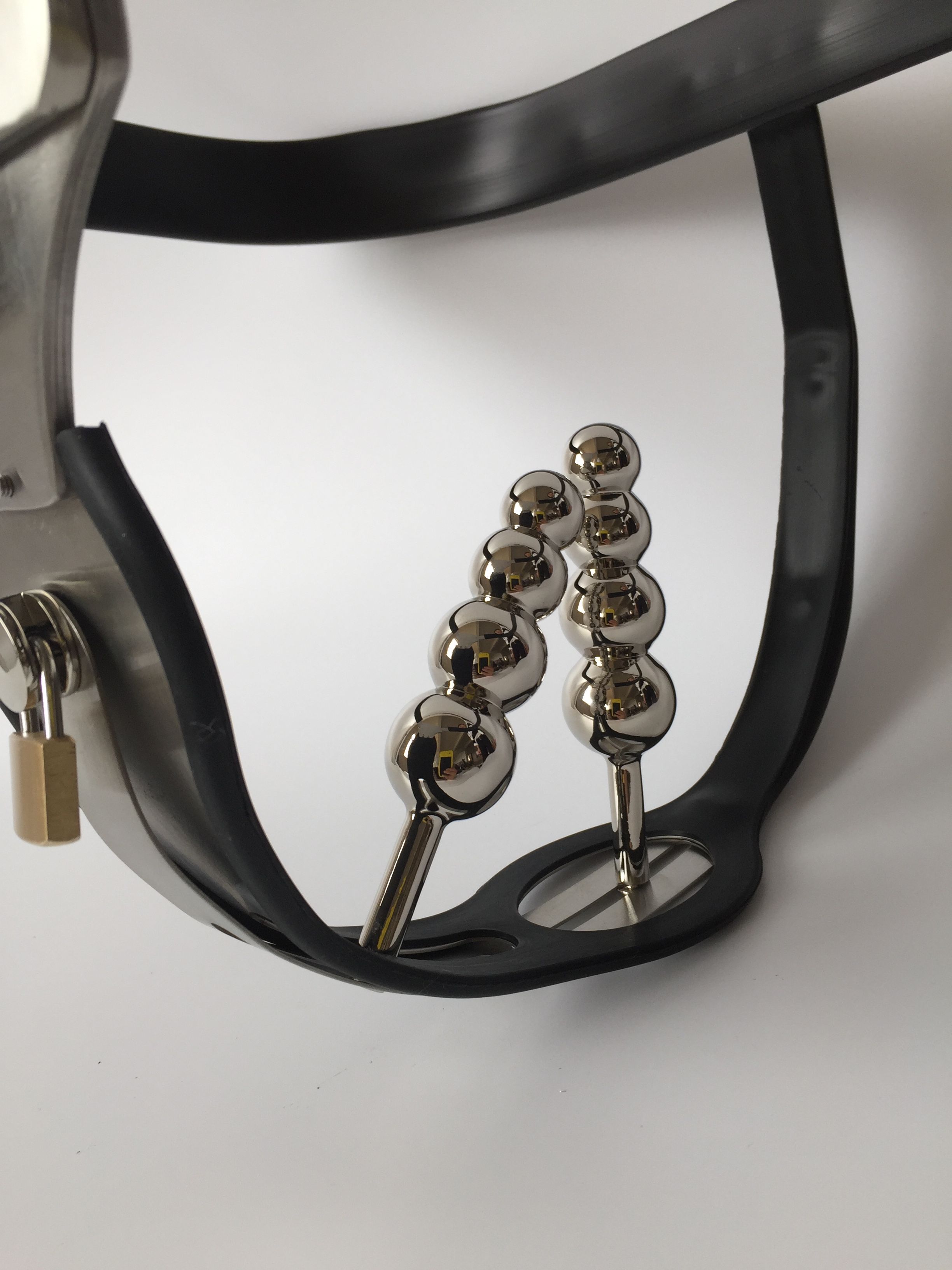 Chastity belts
The chastity belt, in academic terms, is an iron system that blocks access to the female genital organs, which is located on the female genitalia. For the first time, they allegedly became part of the wardrobe of the knights' wives, who for many years went to the Crusades and wanted their women to remain faithful to them.
However, recent studies have shown that this is most likely a modern myth that appeared in the 18th and 19th centuries. Invented it specifically to blacken the Middle Ages in the period of real heyday of lust and debauchery in Europe.
The first known sketch of a metal chastity belt was described in a German treatise in 1405, but this is considered to be a joke, not a description of a real public device. Other references to chastity belts from the 16th and 17th centuries can be interpreted as irony, satire, or metaphors in a historical context.
Even before the Middle Ages, in ancient Rome, tied with a rope of the female belt was used as a symbol of the chastity of the bride. On the other hand, the idea that medieval women wore metal belts for a long period of time, from a medical point of view, looks rather doubtful,because prolonged skin contact with metal can cause abrasions, wounds and infections.
Modern historians suspect that most of the chastity belts supposedly from the Middle Ages are in fact fakes created in the Victorian era. But there is one proven fact with which to argue is simply impossible. Yes, chastity belts were, but they were created, because masturbation flourished among the men of that time. Yes, you understood correctly, there were chastity belts, but they were for men.
Related news