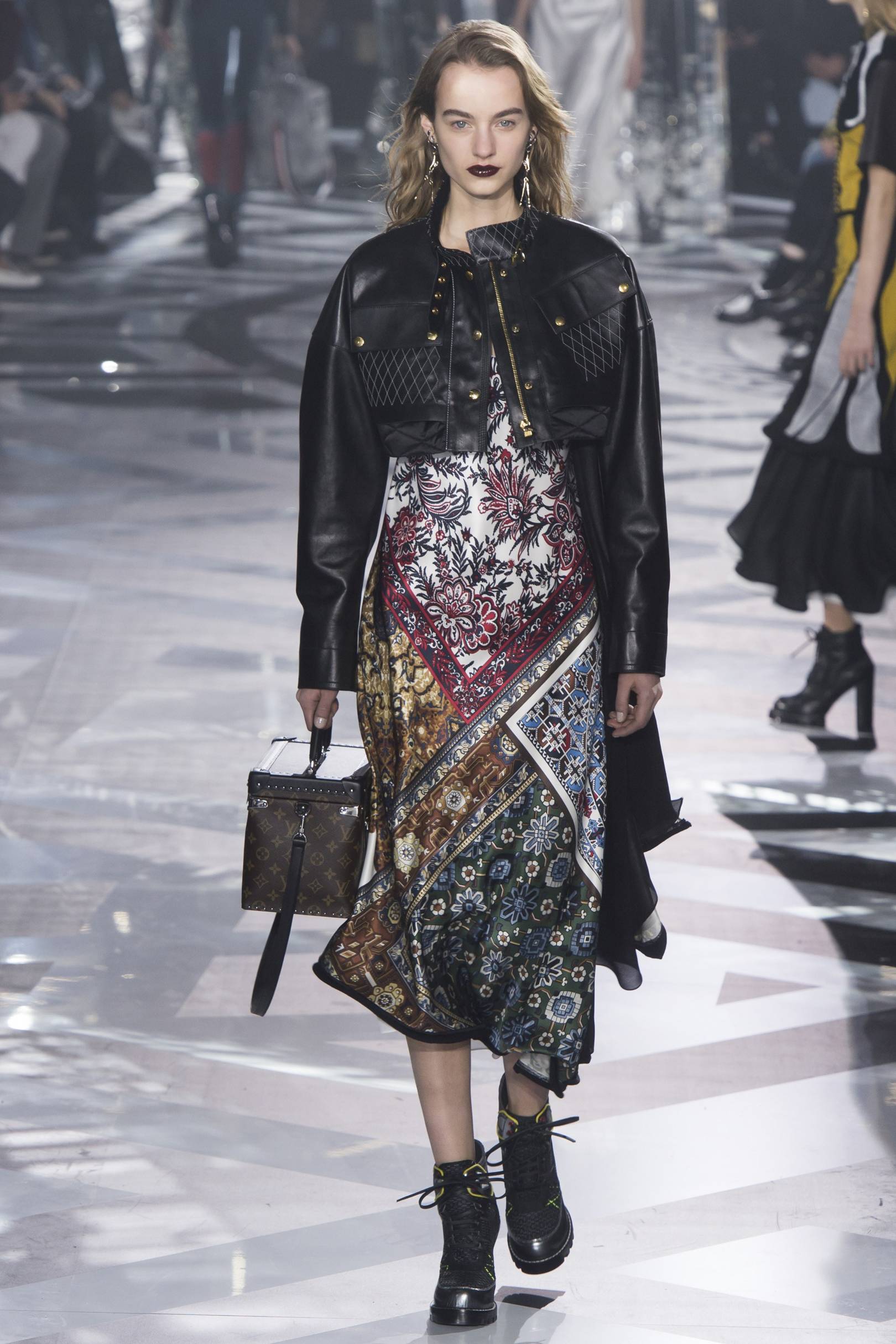 Autumn-winter collections: mixing styles in natural textures
Summer days are over, and it's time to worry about the fashionable wardrobe for the autumn-winter season 2014-2015. What will delight eminent couturiers this time? At first glance, it seems that winter 2015 fashion trends are not much different from the previous year. But this is only the first impression, in fact, in the current collections presented a huge amount of original clothing options.
In the upcoming season, the designers unanimously decided to select the best ideas of the past years and adapt them to the latest trends. New collections are an organic synthesis of several epochs, but rock and roll and hippies dominate.
Form is of paramount importance.
Leading designers in their collections brought to the dominant place exactly the form. Laconic and strict lines will simply be indispensable in creating a fashionable image.
Femininity slowly but surely fade into the background.The absolute trend of the season is masculine, somewhat aggressive clothing.
Actual stylistic decisions of the autumn-winter season
The collections feature a large number of military styles. Dsquared complemented this style with hats of unusual shape.
In contrast to the prevailing fashion trends, Dolce & amp; Gabbana invites all women not to succumb to the warlike atmosphere that engulfs all the countries of Europe, and to be cheerful and incredibly luxurious. In the collections of this brand, there are again clear signs of Baroque - gold and bright floral prints. In these dresses, anyone will feel confident aristocrat.
Valentino in the fashion trends of winter 2015 remained true to himself: clear signs of baroque and stylistic trends of last year's collections. But Chanel made a bet on a colorful ethnic style.
In the collection of this fashion house there are a lot of textural elements from the wardrobe of American Indians and residents of Central Asia:
bright prints;
natural fabrics;
poncho;
various types of fringe.
Fashionable fabrics and topical textures
Paradoxical as it may seem, but today there will be fabrics that look unpresentable and cheap in an absolute trend.This, of course, should only be imitation, natural fabrics are in vogue.
Moreover, it is very important that naturalness is not ennobled: the ideal option is unpainted fabrics, unprocessed and not even ironed. Something similar is this deliberate naturalness with the fashionable desire in the past to artificially age everything.
Continues to remain relevant fur. But if earlier emphasis was placed on its texture, now the focus is on decorating. Fur products with a variety of bright patterns and prints are very popular.
And the Issa brand offers its fans all the same to focus on the length of the dress: this should be either a fur product to the floor, or an ultrashort fur jacket. Many designers offer to pick up fur outfits to match evening dresses.
Actual decoration trends
In terms of the color of the dresses, the classic continues to be very popular, especially the combination of black and white tones. Eminent couturiers offer to recall the undeservedly forgotten past and create an image in one color. It is also recommended to choose shoes and accessories in a single color scheme.
Floral and ethnic prints that are somewhat unusual for the cold season continue to be used to decorate various elements of the wardrobe.
To this was added the desire of designers to join the natural phenomena, and in the collections there are in abundance various imitations: the drawing of marble, granite, wood bark and gems. Surprised by the appearance in the winter collections of marine themes in the form of various thematic patterns - dolphins, sea stars and fish.
Designers urge fashionistas to experiment, now it is more than relevant and logical to combine prints completely different in style, for example, peas and stripes in one image.
Footwear
Lawmakers of the season this season offer to wear boots. But there is one important nuance: the boots should be very long, at least - to the middle of the thigh.
Ideal material for shoes - natural suede, decorated with lacing, it is quite possible that it was a contrasting shade.
The fashion house Chanel proposes to be more concise, in his collection he demonstrated medium-length boots with a low, stable heel. Such boots are devoid of any bright details, the bet is made, which is not surprising for this brand, for comfort and elegance.
Open-toed boots have become a novelty and the absolute trend of the autumn-winter season.And many designers decided to emphasize and so interesting design of such boots with original, bright color shades.
Related news