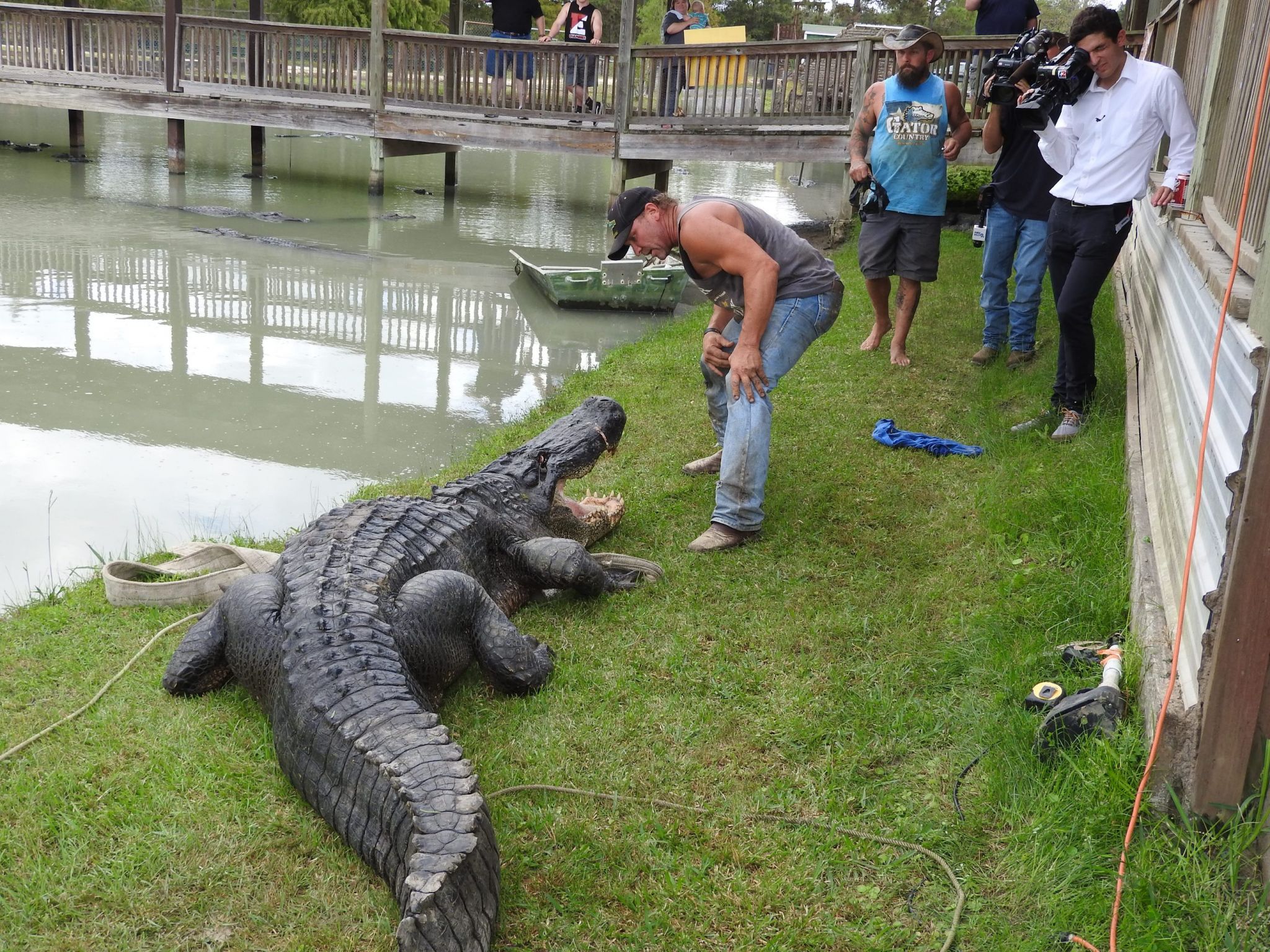 Alligator hunters caught the heaviest and longest reptile
Within hours of the opening of the alligator hunting season in Mississippi, the record for the heaviest and longest crocodile was set and beaten several times.
The first record was set early in the morning on Sunday. Hunters managed to get a 3-meter reptile weighing 134 kilograms, which became the heaviest and longest alligator female. Just a few hours later, for the first time taking part in the hunt, Beth Trammell, shot down a 330-pound male. This reptile has become a new record holder, however, also not for long.
On the same day, Dustin Bokman, who was part of a three-man team, pulled a 4-meter-long crocodile out of Mississippi.
"We are going to cook it," he told reporters. "There is a lot of meat in it, enough for me and everyone else."
In the 1960s, alligators in Mississippi were nearly wiped out.Then the state began to implement a conservation program for the species, part of which is a state-controlled reptile hunt. Every year, everyone, having paid a fee, can hunt in public waters from August 30 to September 9.
It took Bockman and his team almost 12 hours to catch a huge alligator. After two hours of pursuit, they were able to get close enough to shoot a crossbow.
"He sank to the bottom like a log, and sat there. We couldn't do anything with him," says Bockman.
After the reptile died, the hunters faced a dilemma: how to drag the carcass into the boat. Four hours the men unsuccessfully tried to drag the alligator into the boat, after which they surrendered and asked for help.
"Tired and hungry, we tried to pull out a 330-pound alligator for four hours, but we could not cope with it," said Bockman.
With the men who came to the rescue of hunters, they still managed to pull out a huge reptile and bring it to the place of official weigh-in. Having reached the shore, the hunters heard that someone else had managed to catch an alligator weighing more than 300 kilograms.However, despite all the fears associated with the fact that their hope of glory was not destined to come true, they were soon declared champions.
Related news